News
Runners with hip pain should be treated non-surgically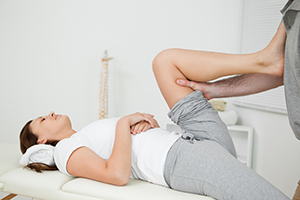 Runners with hip pain should be evaluated fully and treated non-surgically
Hip pain from running can range in severity
Though running is popular and good for health, many runners-especially long-distance runners-are prone to various injuries. Hip pain accounts for as much as 11.5% of all injuries below the waist for long-distance runners, and it can range in severity. Femoroacetabular impingement (FAI) is a condition that can cause hip pain, and it may develop into a more prevalent problem; however, there are many disorders that can cause hip pain, and it's essential to identify the problem before deciding how to treat it. Based on this, a guide was created to help runners with FAI more clearly understand their condition and to help medical professionals best decide how to treat them.
How to examine runners with hip pain
Runners with hip pain must be evaluated completely to determine the source of the pain and whether FAI is present. Most runners with FAI symptoms often complain of pain in the groin and/or deep hip, and the pain is often described as a dull ache. This pain may be worse when running on an inclined surface. Examining the hip can be difficult because of other conditions that might be present, and many patients with FAI are misdiagnosed and treated for other problems instead. That's why a comprehensive evaluation that assesses components like posture, hip mobility, muscle strength and movement analysis is needed. Once this exam is completed, a diagnosis can be reached and an appropriate treatment program can be created.
Personalized physical therapy program can help runners avoid surgery
If FAI is diagnosed, a personalized physical therapy program is recommended to help patients return to running without the need for surgery. Patients should be educated on how to avoid positions that can aggravate pain and will not be allowed to run again until pain-free hip motion returns. Treatment typically consists of strengthening exercises for muscles surrounding the hip, stretching exercises to increase flexibility, manual therapy and possibly taping or a strapping device. Physical therapists will help runners modify their running style, and it's suggested that this treatment continues for 4-6 weeks before surgery is considered. Taken together, runners with FAI should see a physical therapist for a full-scale evaluation and personalized treatment program to address their pain and avoid surgery.
-As reported in the May'14 issue of the
Physical Therapy in Sport
June 17, 2016
See News
Disclaimer:
The information in the articles, posts, and newsfeed is intended for informational and educational purposes only and in no way should be taken to be the provision or practice of physical therapy, medical, or professional healthcare advice or services. The information should not be considered complete or exhaustive and should not be used for diagnostic or treatment purposes without first consulting with your physical therapist, occupational therapist, physician or other healthcare provider. The owners of this website accept no responsibility for the misuse of information contained within this website.