News
For Neck Pain Exercise & Manual Physical Therapy are Proven Effective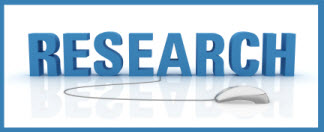 Does this sound like you? You work at your desk all day for weeks on end and like so many others, you end up with neck pain. Neck pain is very common but there are some many different treatments, it's hard to know what to choose. Yet another research study has concluded that hands-on manual therapy in combination with the appropriate exercises is effective.
The October, 2008 issue of Spine concluded, "An impairment-based manual physical therapy and exercise program (MTE) resulted in clinically and statistically significant short- and long-term improvements in pain, disability, and patient-perceived recovery in patients with mechanical neck pain when compared to a program comprising advice, a mobility exercise, and subtherapeutic ultrasound."
While a number of health care providers claim to have the answer for neck pain, few studies exist that can withstand rigorous scientific investigation. Manual physical therapy in combination with exercise is the exception. Make it your first choice for conservative care of your neck pain.
June 16, 2009
See News
Disclaimer:
The information in the articles, posts, and newsfeed is intended for informational and educational purposes only and in no way should be taken to be the provision or practice of physical therapy, medical, or professional healthcare advice or services. The information should not be considered complete or exhaustive and should not be used for diagnostic or treatment purposes without first consulting with your physical therapist, occupational therapist, physician or other healthcare provider. The owners of this website accept no responsibility for the misuse of information contained within this website.